about
When this blog first appeared in November,1996 (indeed before the term blog was even invented) it served as an online extension of the author's primary ministry, a ministry that had consisted of teaching a teen Sunday School class in a local fellowship. The interested reader will find that the majority of the topical messages on this site still maintain a "youth group" orientation as evidenced by the original "biography" found below. The author has made little effort to update these studies as the task is too monumental to undertake in addition to his real world responsibilities. Although the messages on this site have taken on a more adult focus over the years, he trusts that readers of all ages will still find value in these older youth-oriented studies.
With regard to the author's qualifications, he has no seminary, Bible College, or formal religious education of any kind. He holds no credentials other than his experience in communicating Biblical truths to 13-18 year-olds within local church fellowships over the past 20+ years. Beyond that, the author is nothing more than a vendor in the marketplace of ideas, displaying his wares for your consideration on the Internet each weekday morning. The author's desire is to communicate the Scriptures in a manner that may be understood, remembered, and applied in daily life and he is hopeful that you will find something of spiritual and practical benefit here.
Statement Of Faith
This site holds to the following beliefs:
That the Bible, consisting of the sixty-six books of the Old and New Testaments comprising the totality of

Scripture is the holy, inspired, infallible Word of God, equally in all parts and without error in its original text, that it is our source of revelation from God, superior to conscience and reason, though not contrary to reason; and is therefore the supreme, final, and authoritative standard of faith and practice

That there is one eternal, sovereign, omnipotent, omniscient, wise, just, holy, infallible, loving, and immutable God who created all, upholds all, and governs all, who is eternally existent in three distinct persons, the Father, the Son and the Holy Spirit.

That Jesus Christ is God's only begotten Son and that in Him dwells all the fullness of the Godhead bodily form, that He was conceived by the Holy Spirit, and accept the following as actual, literal, historical truths: His virgin birth and sinless life, His miracles and teachings, His substitutionary atoning death, His bodily resurrection, His ascension into heaven, His perpetual intercession for His people, and His sovereignty over all things in heaven and in earth, and under the earth.

That the Holy Spirit is the third person of the Godhead who seals, indwells, sanctifies, teaches, empowers, reveals, and guides Godís people into all truth and that He convicts the world of sin, righteousness, and judgment and that the Holy Spirit gives gifts to whom He wills and that such gifts are to be exercised in accordance with the Scriptures.

That humanity is created in the image of God, that all people are sinners by nature and choice and, therefore, are under condemnation following the fall of man as found in Genesis chapter three, that salvation, redemption, and forgiveness are freely available by the grace of our Lord Jesus Christ, that those who repent of their sins and confess Jesus Christ as Lord receive forgiveness of sins and become children of God, destined to spend eternity with Him.
For attribution:
If you find the material on this site useful and wish to attribute it, please utilize the following reference structure:
Ed Urzi, <
Message Title
> <
Message URL
> [please use an embedded hyperlink if citing online]
About
While there is very little that The Doctor takes seriously, one thing that he does take seriously is the Word of God. Under the direction of the Great Physician, The Doctor seeks to diagnose various ailments common to the youth community and provide a prescription from God's Word every weekday.
Some of you have asked to know a little more about The Doctor and his qualifications. Currently, The Doctor is conducting a research project with the renowned biotechnologist Dr. Ima Fraud. Dr. Fraud is widely respected as a pioneer in the field of DNA manipulation. This research -while preliminary- is very encouraging.
In one such example, a laboratory mouse was exposed to a sample of basketball superstar LeBron James' DNA in a recent clinical test. The mouse later went on to score 42 points and pull down 17 rebounds in an exhibition game against the Los Angeles Lakers.
In addition, we are pleased to say that The Doctor has also received the following degrees...
Ph.D, Catatonic State University
M.A., Connecticut School of Cranial Development
B.O., Neuman Institute of Nasal Sensitivity
And now, we bring you this public service announcement in the interest of good spiritual health...
Don't fall victim to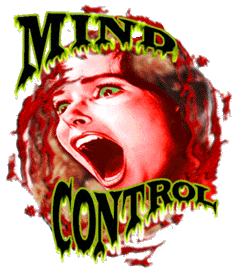 Read Romans 12:2!
Thank you for waiting. The Doctor will see you now

The Doctor is not a real doctor but he plays one on the Internet. E-Mail prescriptions are also available on an individual basis.


Questions Or Comments


Except as indicated, all Scriptural references taken from The Holy Bible, New King James Version Copyright © 1982 by Thomas Nelson, Inc. All rights reserved.
Back to YOUTHlinks